EU non financial reporting directive (2014/95/EU)
December 12, 2017
Wojciech Głownia is nominated to Male Champion of Change
February 5, 2018
Manually collating data across spreadsheets versus more innovative data management systems
Data and Technology are one of the four current key sustainability trends, according to GRI and SustainAbility (a global think tank and strategic advisory company) – the authors of "Future Trends in Sustainability Reporting" published in January 2017.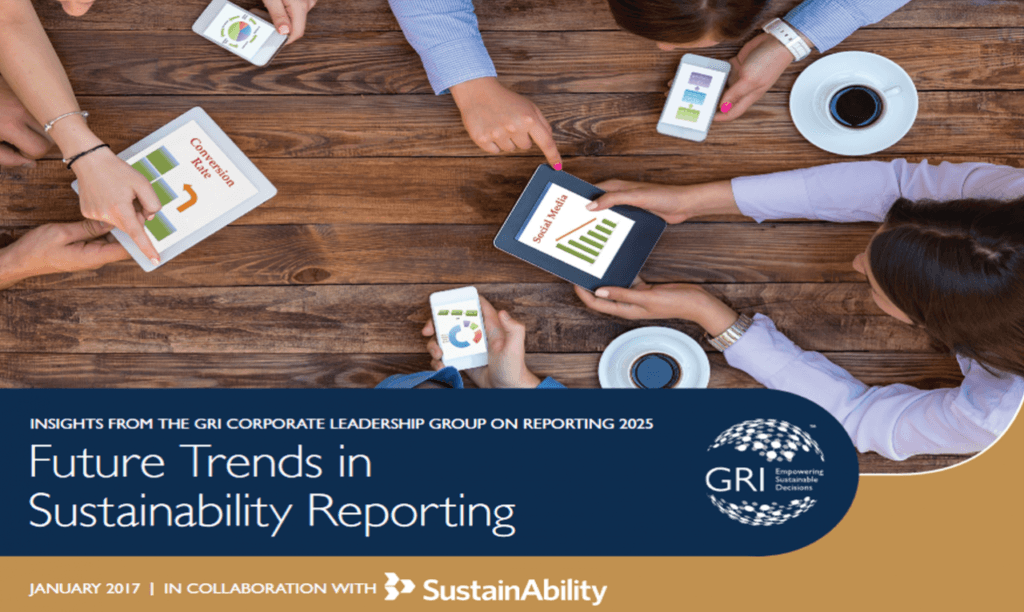 The publication provides practical guidelines for reporting organizations working to respond to the threats and opportunities they are facing on their way to sustainable development.
When it comes to corporate reporting, data and technology are often seen as both an opportunity and a challenge in equal measure.
Priorities for the coming years:
Delivering high-quality, comparable data – we need more analytical tools to better understand the dynamics and other demands on the data;
Improving the information channels and keeping all participants updated about the reporting process;
The transition from manually collating data across spreadsheets or decentralized systems to more innovative systems of data and information management.


We know almost implicitly that better collection of and access to data (often through technology) enables reporting that is based on more and better data. Better data enables stakeholders to understand a company's performance and make better decisions as a result. Technology can also enable stakeholders to access data more effectively.

–  "Future Trends in Sustainability Reporting"
The next step seems clear for us: use more sophisticated and centralized data systems to improve data collection processes.