Scalable and designed for performance
The size of the organization does not matter, but maturity and complexity of the process do. The more precise, quantifiable information you plan to collect, the more employees you will need to ask for the information, and you will have to do it more often. This can eventually increase the effort you have to make to get the right data on time.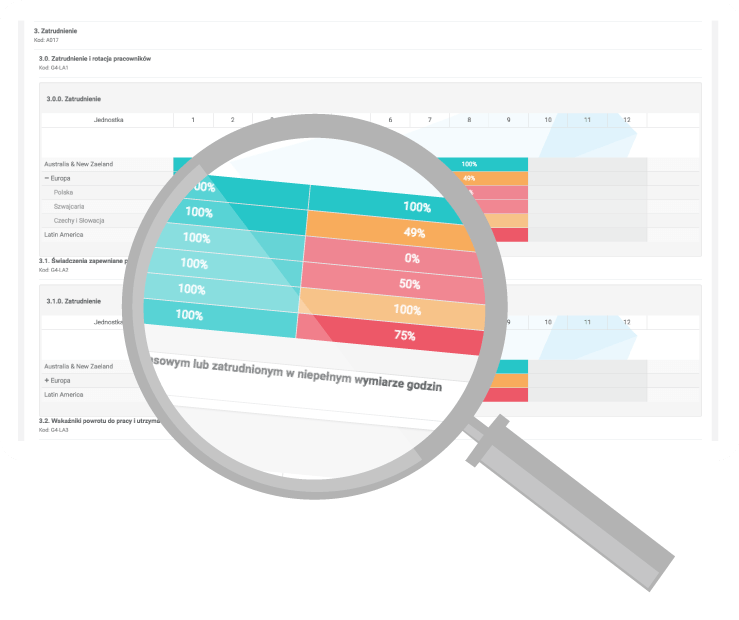 Performance
Diaphane was designed with latest technologies working behind the scenes to deliver great in-browser and backend performance as well as infinite horizontal scaling so that you do not have to worry about many users accessing it. We know the more hands you get on deck, the better the results will be.
Our primary goal was to make our reporting solution self-explanatory
Scalable reporting structures
In Diaphane, you will not need to design your organizational structure(s) upfront. The Unit Leader at each level can divide their piece of organization further. Each leader just needs to know their n-1 data providers. This approach scales well from small teams to global organizations, greatly simplifies planning, and aids data source discovery during the first report.
Reorg friendly
Things change. We know that reporting needs continuity and explainable data trends, but we also know that large organizations undergo reorganizations. These reorganizations will not usually wait for a reporting period to finish. We are proud of how our organizational structures are not only easily adjusted to your organization at the beginning of our co-operation, but also how they can be readjusted during a reporting year in the event that a change occurs.