On 1 July 2018, the transition from GRI's G4 guidelines to Sustainability Reporting Standards (GRI Standards) will be complete.
The Standards will be required for all reports (or other materials that reference the GRI framework) which are published after this deadline and GRI won't provide further support for reports that continue to use the G4 guidelines.
Since 2000, GRI's Sustainability Reporting Guidelines have been used by organizations in more than 90 countries to report non-financial information – on their impacts on:
the economy,
the environment, and
the society.
In 2016, GRI made efforts to further improve the quality and ease of use of the guidelines, a change that resulted in the GRI Sustainability Reporting Standards (GRI Standards) – see details here.
The Standards feature a modular, interrelated structure, and represent the global best practice for reporting on a range of economic, environmental and social impacts. This makes them easier to update, so that they keep pace with developments in the different fields.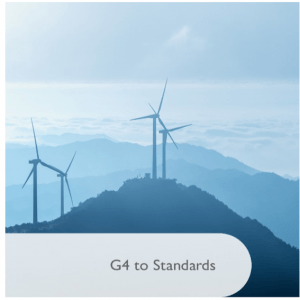 All key concepts and most disclosures from G4  

have carried through to the GRI Standards:

Reporting Principles,
reporting the management approach,
the emphasis on reporting only material topics remain.
GRI Standards Disclosures are available in Diaphane Software – get a free tour!
Reporting with the GRI Standards supports companies – public and private, large and small – protect the environment and improve society, while at the same time thriving economically by improving governance and stakeholder relations, enhancing reputations and building trust.
Source: GRI