National standards for sustainability reporting are evolving alongside international frameworks.
A variety of international and local initiatives work to assist organizations with their sustainability reporting. Some of them operate in specific sectors, others focus on a single issue, and yet others have a more comprehensive scope.
Non-financial reporting means reporting the economic, environmental and social impacts caused by everyday operations of organizations. It is crucial that organizations talk about their values and governance, demonstrating how their strategy contributes to the creation of a sustainable global economy. Non-financial reporting can also help companies measure and understand their performance, set goals, and manage change more effectively. It is also the key platform for communicating real-world impact – whether positive or negative.

The most popular
The most widely used comprehensive sustainability reporting standard in the world are the GRI Standards.
The GRI methods have been designed as a consolidated framework for reporting performance and include references to other widely recognized standards/initiatives, such as:
OECD Guidelines for Multinational Enterprises
UN Global Compact Principles
UN Guiding Principles on Business and Human Rights
The GRI:
is an independent international organization that helps companies and other organizations communicate their impact on critical sustainability issues;
is committed to continuously improving and increasing globally the level of non-financial reporting.
With thousands of reporters in over 100 countries, GRI provides the world's most trusted and widely used standards on sustainability reporting, enabling organizations and their stakeholders to make better decisions based on non-financial information that matters.
GRI offers the most comprehensive set of sustainability reporting disclosures that help organizations to understand better their impacts on the economy, environment, and society.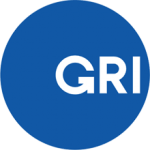 GRI Standards:
are freely available to the public
have been designed for use by organizations of any size, and coming from any sector or location
There is a possibility to prepare a sustainability report:
in accordance with the Standards, or
using only selected Standards (or parts of their content) to report information for specific purposes or users – e.g., reporting climate change impacts for investors.
GRI Standards major update
GRI Standards were launched in 2016. Since then, some of them were updated (GRI 303: Water 2018, GRI 403: OHS 2018, GRI 306: Waste 2020), and some added (GRI 207: Tax 2019).
On 5 October 2021 there will be a major update to the GRI Standards, including launching first Sector Standard.
What does the update of the Universal Standards mean in practice?
GRI Standards consist of Universal Standards and Topic Standards (for specific Sectors, e.g., Oil and Gas)
more guidance for identifying material topics
greater clarity on the reporting requirements and structure
GRI as a provider of the first and only comprehensive global reporting standards that fully reflect the due diligence expectations for sustainability impacts – including those on human rights as set out in authoritative intergovernmental instruments by the UN and OECD.
Regardless of which framework a company decides to use for its non-financial reporting, we should remember that communicating the relationship between sustainability and business can enhance the company's value, help measure and manage change, and drive improvement and innovation.