The CSR Marketplace is organized for the seventh time this year.
At this year's edition, we are not only an exhibitor but we will also host a lecture on how Diaphane Software is helping companies struggle with non-financial reporting processes.
Space for both presentation and discussion
We do hope we will meet you there, because the CSR Marketplace is an excellent opportunity to share ideas, draw inspiration and establish new relationships.
"We want the 7th CSR Marketplace in Poland to be a showcase for the importance of cooperation in responsible business. Establishing partnerships and achieving common goals in collaboration with communities is the very essence of social responsibility"– says Marzena Strzelczak, General Director of Responsible Business Forum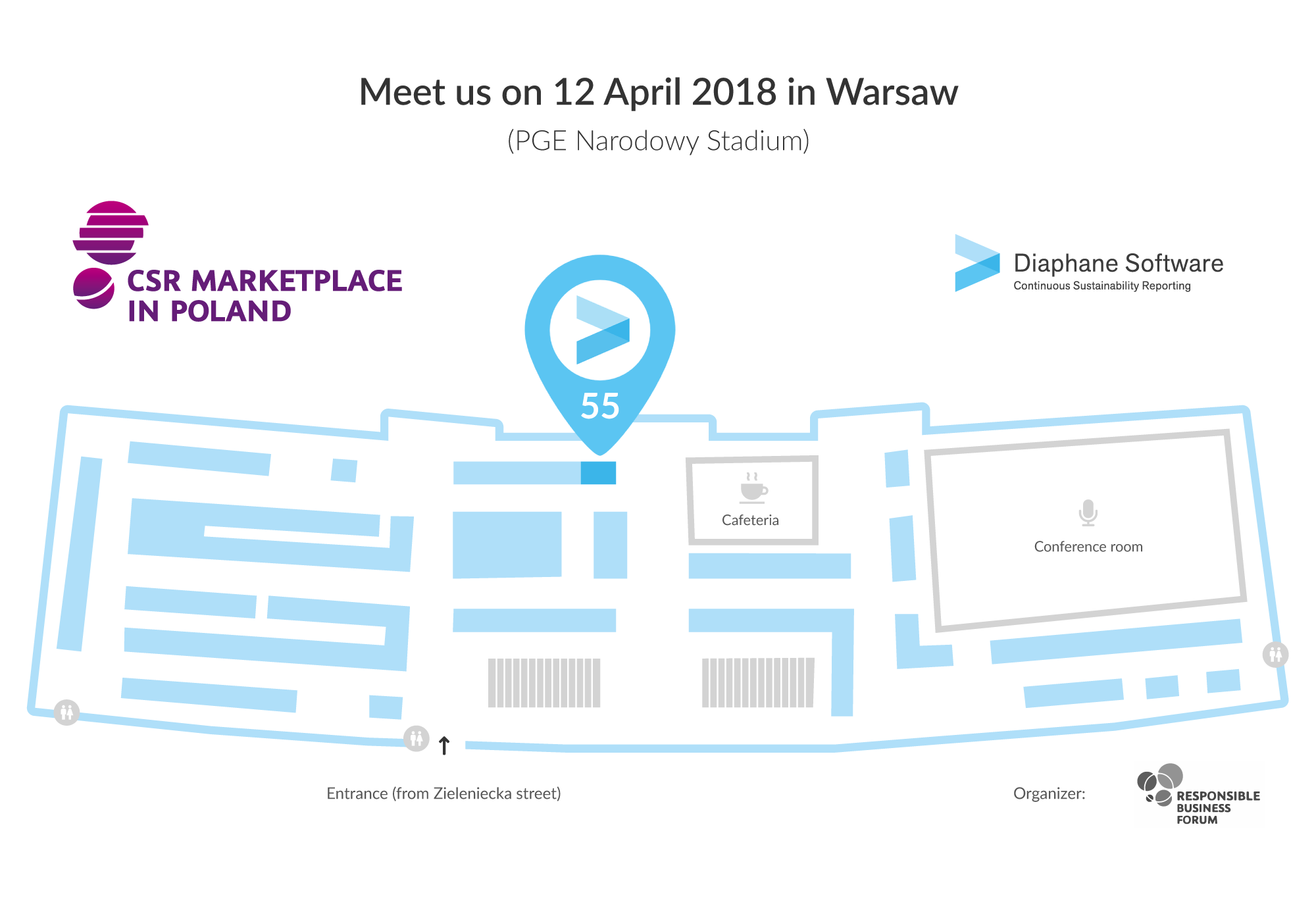 2:30 pm Diaphane lecture at "Paris" Conference Room

WHERE: Warsaw – PGE Narodowy Stadium
                         stall number 55

              representatives from companies interested in the development and implementation of CSR practices,
              people interested in business cooperation,
              all those who care about sustainable development.
ORGANIZER: Responsible Business Forum – the largest Polish NGO addressing the concept of corporate social responsibility as a think-and-do-tank operating for more than 17 years.
More about the event
The CSR Marketplace is the largest corporate social responsibility event in Poland. It has been organized every two years since 2005. The aim of the event is to showcase the activities and practices of socially responsible companies and to promote services in this area. The organizers expect around 2000 visitors to attend the 7th edition of the event.